It takes hard work and dedication to reach a goal. In my last post, I mentioned that only a small fraction of people follow through with their New Year's resolutions. I also mentioned some tips for keeping resolutions, but sometimes you need even more help than that. Thankfully, we have technology and these things called apps today. One app called "Fabulous" is a self-improvement app that helps its users to build healthy habits. It's science-based and run by Duke's Behavioral Economics Lab.
When you first open the app, it greets you with a positive message; "The time to act is now." It goes on to say that you've already taken the first step to self-improvement, and it's here to help guide you. The colors are bright and the background sounds are upbeat as well.
The goal of the app is to help you build routines, and it starts by giving you single, simple challenges. It first challenges you to drink water immediately after you wake up. After a while, it will add challenges on top of that until you have a more complicated routine. If you allow push notifications, it will send reminders to you so that you don't forget your challenges.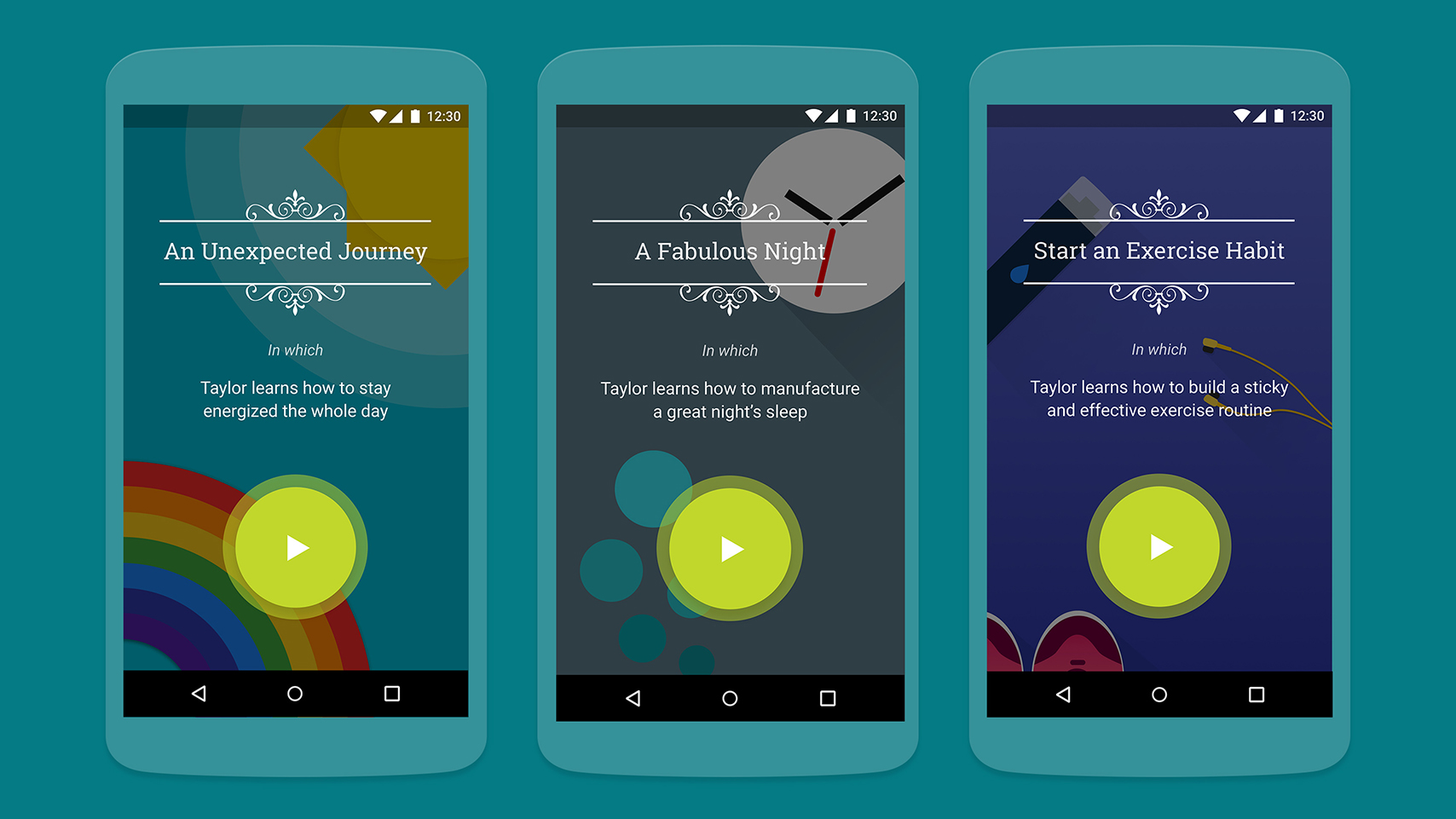 Above is a picture of what your screen will look like when you start different journeys. The first is a journey to become more energized throughout the day.
Another feature within the app is the "Make Me Fabulous" tab. This gives you different options, and you get to choose what you want depending on what your goals/resolutions are. If you click on the "exercise" square, it'll give you short workout routines to choose from. If you choose "get inspired", you can choose from multiple audios. One audio helps you to pinpoint the reason why you are getting off track, and how to get back on track with your goals.
This app has a premium option as well. This gives you complete access to all features and it costs $4.16 a month. Depending on how much guidance you need, you might consider the payment. Either way, this app will help you become a well rounded person. If that's your resolution this year, then the Fabulous app is for you!